"TonArt" advice on choosing the digital piano
Piano classes for adults include learning with the teacher as well as learning at home. "TonArt" teaching team are often asked various questions about digital pianos. Questions of this topic got intense during the lockdown period.
Digital piano is an alternative for a grand or an up-right piano. Due to its features specially for the ability to practise with headphones, a digital piano is a common choice between "TonArt" students. Digital pianos can also be easily moved from one place to another as well as you might be able to carry one with you wtih it's case!
So, what do you need to know before buying the first digital piano? Which brand to choose? Which type might fit you the most? "TonArt"prepared you some great tips and advices here.
Digital pianos
While searching for a digital instrument, you will find words like digital piano, electric piano, clavinova. All these words define the types of digital pianos.
Digital pianos usually imitate an upright or grand piano range, sound and feel. Electric piano (the most famous brand is Rhodes) is a vintage type of digital piano that generates a specific sound which doesn't sound like an upright piano. Clavinova is a premium digital piano.
If you want to have a good digital piano, it should have:
full keyboard (88 keys) with
fully-weighted keys and
model adjusted stand.
Be aware of X shape stand to be avoided. You will struggle with the position of your legs while playing.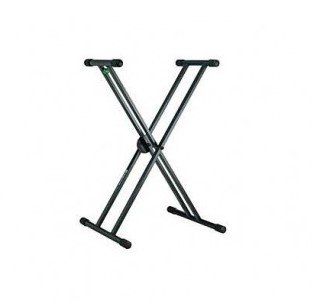 Price categories
Usually, a higher piano price means better quality. Digital piano price depends on:
the type of keyboard mechanism;
whether the keys are made from plastic or wood;
the quality and count of speakers in the piano;
the brand and type of grand pianos used for the digital piano sound.
Which piano brands are worth your money
"TonArt" praise Kawai and Yamaha brands. Another one worth your try – Roland.
If you are looking for a small budget version, try Yamaha P-125 or Roland FP-30BK. "Step higher" – Yamaha YDP-144. The optimal choice for basic needs of the pianist – Yamaha YDP-164. We recommend Kawai CA59 or Yamaha CLP 745 for professionals.
"TonArt" piano studio in 2020 started to use the full set of Yamaha P-515 piano. The piano case, stand, keyboard and 3-pedal unit were all bought separately. Cost in total – 1850 Eur.
Piano benches
For the pleasure and comfort of the body it is necessary to use an adjustable piano bench. "TonArt" teaching team recommends benches with solid legs, the weight of the body is equally allocated, and it can be adjusted depending on the heigh of the pianist.
High-quality benches are made by a spanish manufacturer "Hidrau model".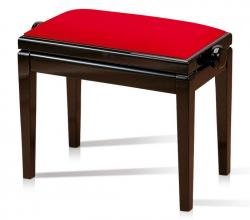 Higher quality piano benches have hydraulic system for lifting. It helps to adjust their height quicker and easier.
We do not recommend buying a narrow X shape bench. The adjustment of this type is limited to a few levels that don't fit many pianists needs.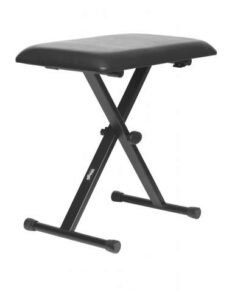 Information prepared by Eglė Andrejevaitė, consulting by Kęstutis Pavalkis. Translation in english by Adelė Siniūtė.